Do You Have Rooms In Your Home That Are Too Hot or Cold?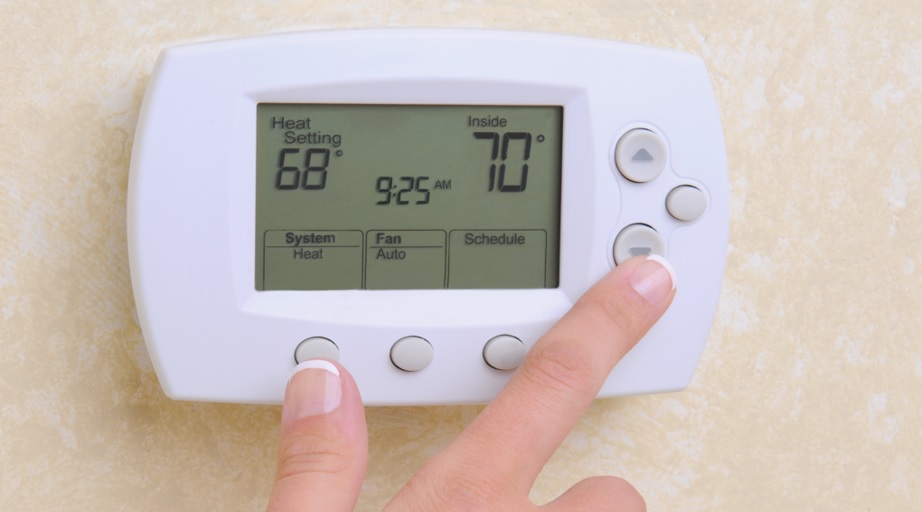 May 06, 2016
Do you have that one room in your house that is always too hot? It's probably the bedroom, isn't it? What would you say if we were to ask you what room in your home was the most comfortable? One of the biggest answers we get is the hallway, but who wants to live in their hallway?
You can believe this is a story we hear often and is very common issue for St. Louis families. More often than not, this problem is caused by architectural designs that are inefficient. While the root problem may be an old heat pump that is slowly giving out, there are often a bigger issues like not having enough returns, not enough or too many vents or other various problems. While there are many architectural designs in homes that are beautiful and utilize space, they may not be heated or cooled effectively.
More Than Likely One of These Rooms in Your Home is Excessively Hot or Cold:
Bedroom
Finished Rooms Over Garage (FROG)
4 Season Room (Sunrooms)
Home Gym
Home Theater
Garage
There is a simple explanation for the extreme temperatures in these rooms aside from the bedroom. When it comes down to it, there is no duct work, so there is no airflow and no control.
Failed Fixes
You've tried them, we've tried them, they just don't work.
Fans
Electric Heaters
Noisy Window Units
Ductless Mini Splits, The Solution to Make Your Whole Home Comfortable
Samsung is a worldwide brand name that consumers have trusted for decades for personal electronic and home appliance applications. Now you can trust them for all your HVAC needs with the PEARL Ductless Mini Split system.
The Samsung Pearl is their flagship model that features an ultimate heating and cooling system designed to better control out of control rooms with maximum efficiency. The Pearl Ductless Mini Split system is available in a straight A/C or heat pump. Along with being easy to install, Ductless Mini Split systems are some of the most efficient and effective HVAC systems available to consumers.Conventional heat pump systems have a standard rating of 13 SEER (Seasonal Energy Efficiency Ratio). The SAMSUNG Heat Pump, on the other hand, has an outstanding 28.1 SEER.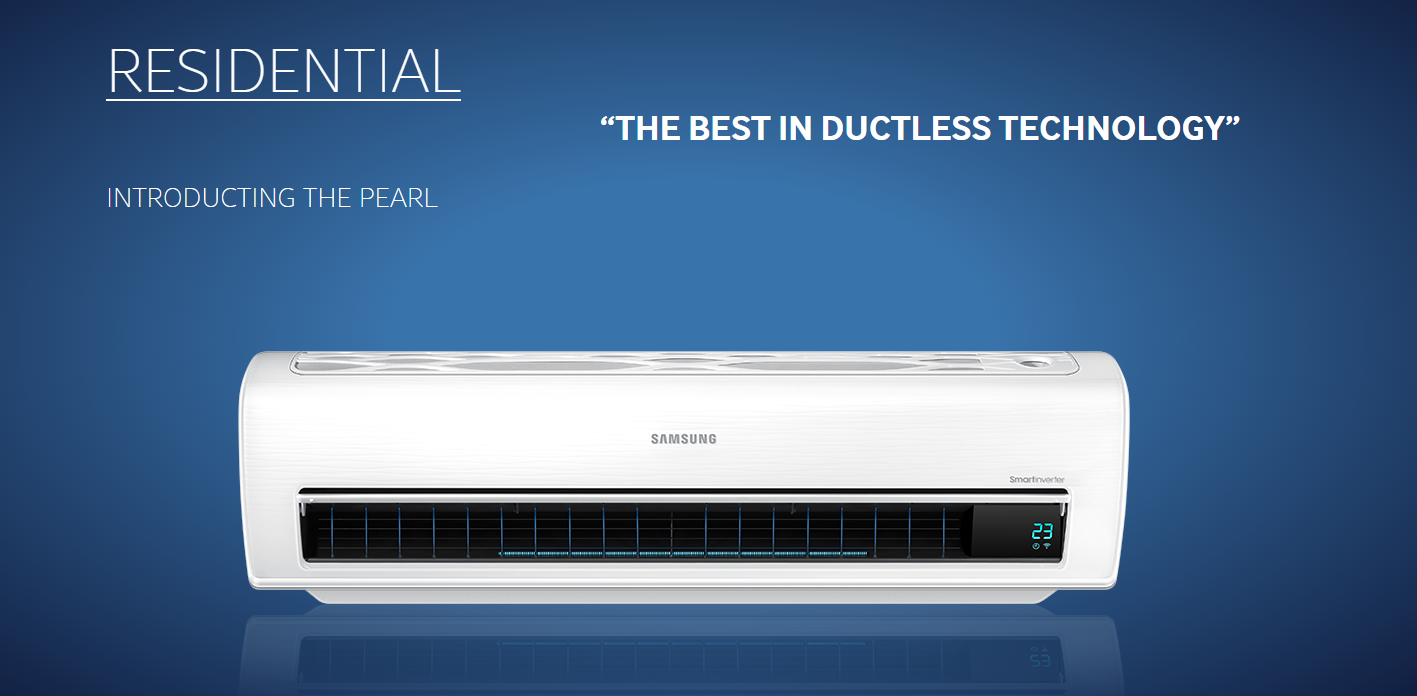 Advantages of Samsung PEARL Ductless Mini Split for Rooms That are Hard to Control
Triangle Design to Maximize Air Flow
Extreme Efficiency (20-40% savings!)
Almost No Noise (Quieter than your Fridge)

Quiet Inside
Quiet Outside

Can be Easily Integrated to a Multi-Zone System
Smart Wi-Fi, Control the Pearl With Your Phone!
Low Cost and Easy Installation