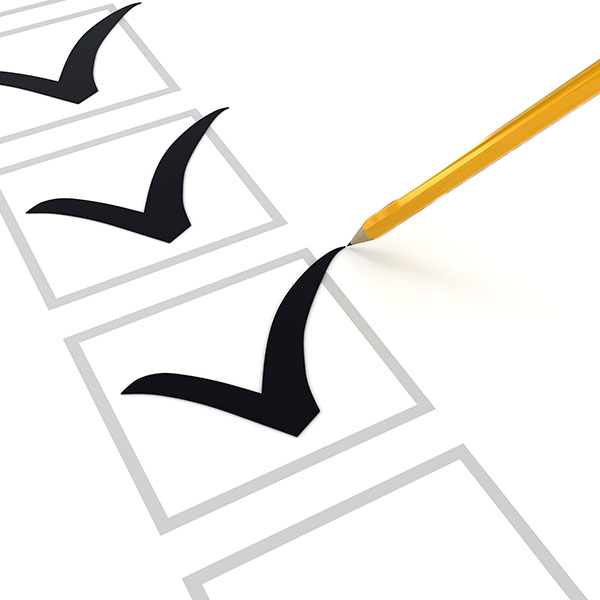 At Pallardy Heating & Air Conditioning we strive for 100% satisfaction in everything we do. We value your opinion and invite you to tell us and others about your experience with us. Please take a few moments to tell us what you think by leaving us a review here on our website or on any of these popular review sites or social networks.
Read what other customers have said about us.

All trademarks or brands on this page are registered by their respective owner and are not affiliated with our company, nor do they endorse or sponsor our products or services.
Reviews of
Pallardy Heating & Air Conditioning
(Based on 48 rated reviews)
07-Nov-2022
Scott did a beautiful job. What a fine guy you have working for you. Well organized and efficient. HAVE HAD GOOD LUCK WITH YOU ALL FOR 35 YEARS!
Quality, Customer Service
04-Nov-2022
Very polite and professional.
24-Oct-2022
Rodney did a wonderful job. Rodney was very professional. Pallardy Heating is a great company, will use them again.
20-Sep-2022
The techs were great even with giving me bad news about my ac unit.
30-Aug-2022
Rodney was fantastic. Everything was great!
25-Aug-2022
Two guys that put in the ac were kind, polite, courteous, (used) professionalism. Appreciate your timeliness. Thank you for working with us.
24-Jul-2022
Pallardy has been our heating and a/c people since 1984, and we have always been pleased with their service. Always prompt, only fix what is broken, always friendly and prices are always reasonable. They have put in 2 a/c units and 1 furnace over the years. They are the only people I will call with a heating or a/c problem.
13-Jul-2022
Thanks for all of your help in getting the new furnace and coil ordered! We appreciate Josh coming out when our system went down - you guys are the best!
04-Jul-2022
We are very pleased with Pallardy Heating & A/C.
A neighbor from Stonebridge Manor
30-Jun-2022
Gentlemen did an exceptional job. Very polite.
22-Jun-2022
Pallardy heating and air conditioning went out of their way to the point where the owner came to the house personally during the 95 degree plus heat wave and did everything that they could to get the air up and running for this old lady. Good people. Even after they had been fully paid, a little glitch kept it from working properly; and they were here bright and early Monday morning.
21-Jun-2022
Rodney is very good. Very fast. Very polite and very respectable. Rodney is very fast and very efficient and polite. Rodney is a great asset to your company.
16-Jun-2022
Satisfied (with work done). 2 respectable guys. Thanks for coming out.
28-Jan-2022
These guys were professionals.
06-Jan-2022
Very polite and cleaned up after themselves. Did a great job!
30-Dec-2021
iWave works great on my house. Pallardy has done a marvelous job for me. I don't need my inhaler as much and feel better.
22-Dec-2021
Efficient, friendly, fun, fine quality work provided. Got job done. Did a lovely, lovely job. TWELVE STARS!
20-Dec-2021
Always quick, thorough and great job!
13-Dec-2021
Very pleased with prompt service - Josh was great!
07-Dec-2021
Great experience from making the appointment to getting the bill.
18-Nov-2021
The Tech's were quick, professional, picked up the waste.....perfect!
18-Nov-2021
They did a wonderful job.
12-Nov-2021
Paul was professional and knowledgeable - Great job!
13-Oct-2021
Exceptional service. Brought my tenant portable air conditioners until they could install a new one.
12-Oct-2021
Techs were professional and friendly. Wore masks.
17-Sep-2021
Thank you for the excellent service!
26-Aug-2021
Product or service reviewed: A/C Repair
Our A/C went out in the evening during some recent heat, we called around a few places and had a hard time getting somebody to come by that day. We called Pallardy and it was just about an hour and 15 minutes total time before the unit was fixed. Technician was great and answered any question I had. We really appreciated the service.
23-Jul-2021
Always professional, great customer service and quality service!
01-Jul-2021
Surprisingly quick response, friendly, knew what he was doing, quickly solved problem, and had the part in his truck. Will call for all future needs.
Thanks,
18-Sep-2020
Product or service reviewed: Furnace repair
The technician (I believe his name is Damon) was outstanding. Very polite and customer-service oriented and fixed our furnace problem promptly. I would recommend Pallardy to anyone based on his example.
12-Sep-2020
Product or service reviewed: Furnace Replacement
Pallardy has been providing our heating and cooling service for more than 10 years between two houses, including seasonal cleaning and duct cleaning. When the A/C was no longer running, they came out the same day, determined the motor was the issue and provided the options without any pressure. When they left the house they were trying to locate the system I needed based on shortages and within an hour the office called because they located one and had me on the schedule for the next day. For larger purchases I normally try to get a couple quotes, but that is not necessary when working with Pallardy, their prices are fair and they have never tried to sell me on additional services. The office staff is also a pleasure to work with when scheduling an appointment.
10-Sep-2020
Our AC unit was struggling to keep the house cool and so I called Pallardy Heating and Cooling and they were at my house within 30 minutes. They didn't try to sell me on a whole new system, they told me exactly what was wrong with it and fixed it on the spot. Josh was extremely helpful and knowledgeable. Won't use anyone else from here on out!
01-Jun-2020
Product or service reviewed: Pool heater repair
Josh and Dawson just left. They were absolutely great! They found the leak in our heat pump and had it fixed within 20 minutes. So glad we were able to finally get this fixed. The last company just put in more refrigerant and left. These guys definitely earned a repeat customer today!
25-Jan-2020
Always helpful and responsive.
06-Dec-2019
This post is long over due. Pallardy Heating and Cooling replaced my sons a/c unit during heat wave this summer. While they were very busy, did the job the most economical and efficient way possible. Trust Pallardy Heating and Cooling, they won't let you down.
06-Sep-2019
Product or service reviewed: new hvac system
They have been maintaining my system for the past ten years, so when I realized my 30 year old system was finished, I called Pallardy for a quote on a system. They not only offered the best price but responded quickly, offered a temporary air conditioner and did a fast and efficient job. Josh was a pleasure to deal with and I couldn't be more pleased with the result. I wouldn't consider using anyone else for my heating and air-conditioning needs.
04-Dec-2017
Very happy with our Global Plasma (Solutions). We put one on our house after a remodel job. We had the ducts cleaned then installed the GPS (Global Plasma Solutions). A noticeable reduction with dust. Air in the house smells better, smells cleaner. It is doing everything you said it would. It was well worth the money!
29-Oct-2015
JPallardy has done work for me in the past, so when I noticed my heat stack was getting all rusted and scuzzy I called them as well as three other heating contractors. They had a great price on replacing the rusty pipes and they did even more than expected. They actually replaced all the pipes from both my furnace and hot water heater, for the price quoted. They were there when they said they would be and cleaned up their mess really nice. I would highly recommend them to anyone needing heating or cooling repairs or replacement. A great company to deal with." GOOD JOB!!!
10-Jun-2015
Rick, Customer Service does make a difference. You and Denise and your team are my "go to" people for my HVAC needs. Thank you so much for coming out late last Friday to replace my malfunctioning thermostat and A/C fuses. It's working great and it was just in time with this heat wave we are experiencing now. All of the techs that have serviced us from your company have been efficient, knowledgeable and courteous. As a side note, bantering with Rick was a hoot. Thanks again for exceeding our expectations.
Mike and Sandy Bornfleth
St. Charles, MO
World-Class Example of Pleasant Professionalism
Product or service reviewed: Customer Service
Anyone who thinks that great customer service is a thing of the past has obviously never been a customer of Pallardy Heating and Air Conditioning. From the first consultation through the installation of our new system to the service and maintenance calls we've had, the folks at Pallardy are a world-class example of pleasant professionalism. They really stand behind their sales and service commitments.
The Type of Employee Every Business Strives To Have
Product or service reviewed: Customer Service
Jake made the repair, cleaned the unit and checked the coolant level quickly and efficiently. So efficiently, I was able to return to work without having to take any vacation time!
Jake is a very professional and very cordial young man. He is exactly the type of employee every business strives to have. We have always been pleased with the way your company does business and will contue to call Pallardy whenever we are in need of an HVAC professional.
Please pass along my appreciation to Jake. His attitude while he's out there in sweltering heat is to be commended.
My Appreciation,
Dennis Hess
Product or service reviewed: Product Quality
Just wanted to call you to tell you we didn't get the highest efficiency air conditioner, but our Ameren bill (budget billing) went from $99.00 a month down to $91.00 and our make up month went from $99.00 to $30.00. We are very happy with our new air conditioner.